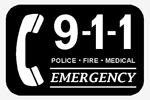 As some of you might have noticed – my blog has been stale of late. Since, I've moved into the realm of being an author I was trying to present a more legitimate appearance. I had a grand scheme of doing book reviews for struggle writers (since I know how it feels).
I come to find out – that's just plain old and boring. Therefore, I'm going back to the caffeine & ADD fueled posts of yesteryear. I'll still post reviews when I get to them.
At the moment, I'm on a different endeavor. I wrote and published my first wordpress plugin. Now, I'm back into doing research for my next book. While at the same time, formatting a book I already completed.
For years, my wife has worked in the 911 emergency services field as a dispatcher. My book is directly involved with that field. However, I only have a small sampling of data from two agencies to work with. I have created a survey and posted it on pinnion – a survey site.  Click the big blue button below to take the survey.
Telecommunicator Survey
If you work or have worked in that field – please click on the button and take the survey. I would appreciated if you copy the link and send it to others in the field. If you have any questions or comments – feel free to post or ask them. If you would like to be notified of results or when the book & data is published then feel free to follow me on Facebook, Twitter, or here.
Thanks!
Read More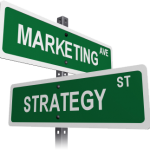 Depending were you go on the internet, there are positive and negatives reviews about the Amazon's KDP select program. I've listed my first impressions about the program earlier this year. I think the KDP program is a viable marketing solution – if used properly. My plan was to utilize it more effectively before I published my latest book – Barghest.
However, with ADD, I'm always eager to start my next project. Therefore, I finished Barghest, published it, and then moved on.
This is bad.
Marketing a book takes at least a six-month plan. In my own opinion, it will take at least a year or two to effectively market material successfully. I have a few literally, goals I need to wrap up before I shift focus on the marketing effort. Once that happens, look out world!
In the meantime – Barghest is being offered free at Amazon.com on August 17th and 18th. Just click on the link in the side bar.
Thanks,
Leo
Read More
After months of missing deadlines – I finally released my short story – Barghest – The Ironspike Chronicles on Amazon. Barghest started out as a stand along story and morphed into something bigger. It turned out to be one of the few stories that I have written – that I would like to see more adventures of the main protagonist. Therefore, I turned it into a chronicle.  This puts a lot of pressure on me to be able to continue the story line and keep readers entertained.
To get your very own copy, just head to Amazon.com and search for Barghest.
I'm in the KDP select program so if you are Amazon Prime Member – the Kindle version of Barghest is free. All you to do is borrow it from the Kindle lending library!
I will also update my boring fan page. Feel free to like it!  http://www.facebook.com/bloodlosstrauma
 Now for the hard part – I will ask for two small favors.
If by chance, curiosity gets the better of you, and you read my story, please take the time to rate it.
For those who read the story and actually enjoy it (or those who didn't read it and just like to post), feel free to repost this on your Facebook, Twitter, heck, even Reddit. .
Thanks everyone and I hope you enjoy it.
Read More