Holy crap on a cracker! I haven't posted anything on my blog in over a year!
Let's see if I can change that this year.
In summary, I needed some data from the 911 telecommunicator field for a research project. I posted two surveys on various websites and Facebook to help me collect that data. Between both surveys I received several thousand responses. Once the surveys closed, I started the long and laborious process of aggregating that data.
It didn't take me long to realize that I had long road ahead of me. I used PINNION to host my survey forms. Its awesome site that it supports just about any interface you can think of to view and take a survey. However, it lacks in getting those results back out in a usable form. I couldn't export to csv or excel which meant I had to manually copy out the results.
Uggggggggg.
Due to work and frustration, I decided to take a break from all my website and writing projects. During Christmas break, I started back with renew vigor. I tackled the salary survey first since it is the smallest set of a questions and answers. I managed to figure out a way to get the data loaded in to a database that actually made logical sense.
Where I'm at today
Trying to figure out how to host/display this data while not cluttering up my blog is my number one priority. Most likely have a page and nice little graphics and stuff. Who the hell knows?
To the future!
Read More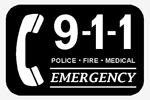 I've been collecting Telecommunicator data on my Pinnion survey for several months. I officially closed it down on December  31, 2013. There were over 1931 responses and it was viewed over 2100 times. In my personal opinion – that's a fantastic turnout. I want to thank everyone who took time out of his or her personal day to fill it out. I haven't had time to process the results due to my real job & family life – but I promise I will get to it. I really want to thank the following Facebook groups for their help:
Through the Eyes of a 911 Dispatcher
911 Emergency Dispatchers Page
I want to give out  special thanks to Diary of a Mad Dispatcher who helped me beta test my survey.
As I trend out data – I will post it.
Thanks!
Read More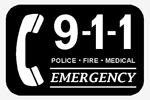 As some of you might have noticed – my blog has been stale of late. Since, I've moved into the realm of being an author I was trying to present a more legitimate appearance. I had a grand scheme of doing book reviews for struggle writers (since I know how it feels).
I come to find out – that's just plain old and boring. Therefore, I'm going back to the caffeine & ADD fueled posts of yesteryear. I'll still post reviews when I get to them.
At the moment, I'm on a different endeavor. I wrote and published my first wordpress plugin. Now, I'm back into doing research for my next book. While at the same time, formatting a book I already completed.
For years, my wife has worked in the 911 emergency services field as a dispatcher. My book is directly involved with that field. However, I only have a small sampling of data from two agencies to work with. I have created a survey and posted it on pinnion – a survey site.  Click the big blue button below to take the survey.
Telecommunicator Survey – Currently Closed.
If you work or have worked in that field – please click on the button and take the survey. I would appreciated if you copy the link and send it to others in the field. If you have any questions or comments – feel free to post or ask them. If you would like to be notified of results or when the book & data is published then feel free to follow me on Facebook, Twitter, or here.
Thanks!
Read More