BloodLoss – Ten Twisted Tales now on Amazon!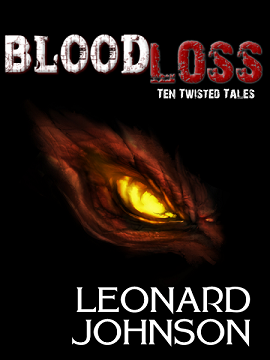 Today is a one of the best happy hours I'll ever have! Today is the official release day of my book.
BloodLoss: Ten Twisted Tales is available on Amazon.
I was trying to think of something witty and profound to post. However, words actually escape me.
Not to sound self-centered or conceited – I'm truly of proud of myself.
Details:
To get your very own copy, just head to Amazon.com and search for BloodLoss.
Or, you can go the easy route and just click on my author link below.
I have a print version and a kindle version available. For Amazon Prime members – the Kindle version of BloodLoss is free. All you to do is borrow it from the Kindle lending library!
In an effort to thwart potential stalkers and rabid fans – I created a fan page. Feel free to like it!  http://www.facebook.com/bloodlosstrauma
This way I don't clutter up my actually Facebook with stuff my real friends could careless to hear.
Now for the hard part – I will ask for two small favors.
If by chance, curiosity gets the better of you, and you read my book, please take the time to rate it on Amazon. I'm testing the waters. If I suck, I really need to know. Try to be gentle. In addition, being ranked in the two hundred thousand is somewhat disheartening.
I have never really asked anyone to post or promote anything for me. I find it 'awkward'. However, for those who read the book and actually enjoy it (or those who didn't read it and just like to post), feel free to repost this on your Facebook, Twitter, heck, even Reddit. ;-).
Thanks everyone and I hope you enjoy it.
I'm an avid movie buff and video game player. I see humor all around us in life and really don't have a problem commenting on it. I am a fun and easy going dude who just likes to write from time to time.