KDP select and publishing.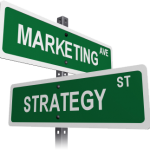 Depending were you go on the internet, there are positive and negatives reviews about the Amazon's KDP select program. I've listed my first impressions about the program earlier this year. I think the KDP program is a viable marketing solution – if used properly. My plan was to utilize it more effectively before I published my latest book – Barghest.
However, with ADD, I'm always eager to start my next project. Therefore, I finished Barghest, published it, and then moved on.
This is bad.
Marketing a book takes at least a six-month plan. In my own opinion, it will take at least a year or two to effectively market material successfully. I have a few literally, goals I need to wrap up before I shift focus on the marketing effort. Once that happens, look out world!
In the meantime – Barghest is being offered free at Amazon.com on August 17th and 18th. Just click on the link in the side bar.
Thanks,
Leo
I'm an avid movie buff and video game player. I see humor all around us in life and really don't have a problem commenting on it. I am a fun and easy going dude who just likes to write from time to time.